Dianne B. – Committee Chair
Laura L. – Alternate Chair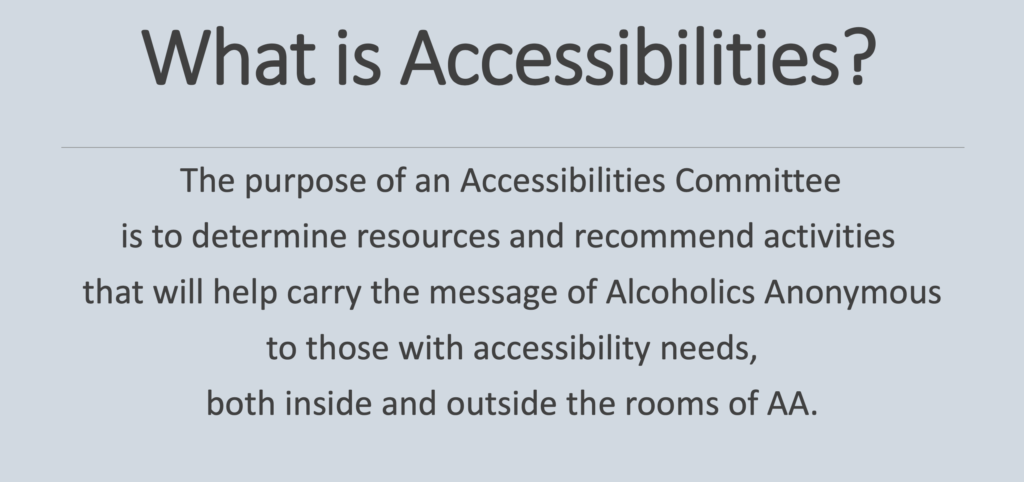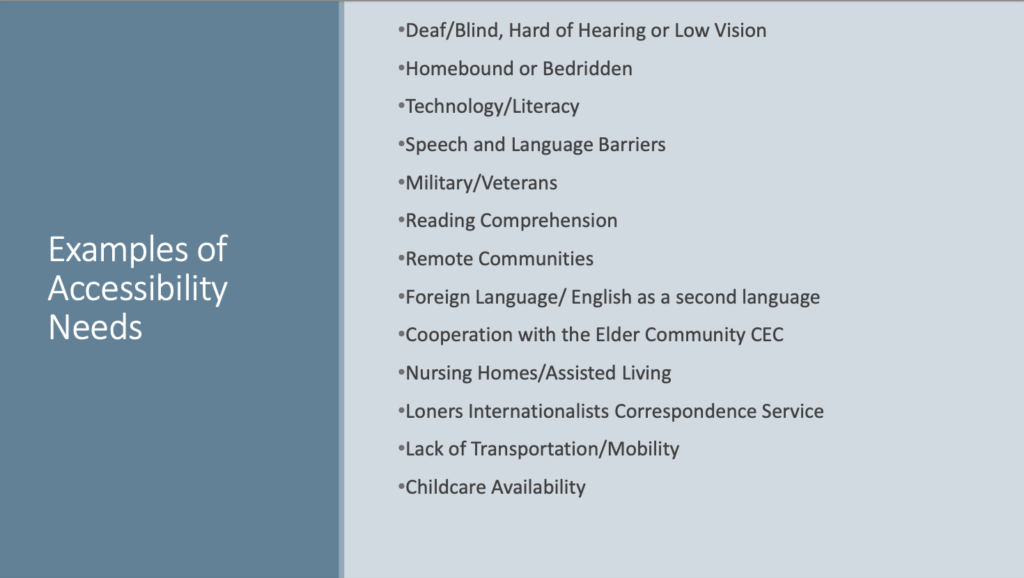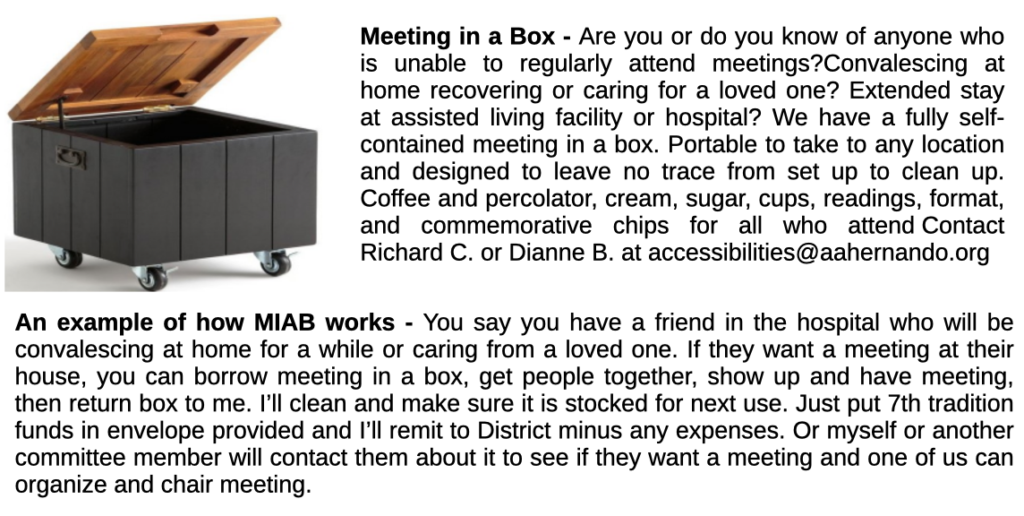 The Seat Cushion Solution
Our mission reminds me of a story I read of another member of A.A.
An A.A. member with a real honest desire to quit drinking had a sponsor and began attending meetings and working the steps. After 3-4 weeks started slack off and shortly stopped going and was back to drinking. After about a week or so he went back to a meeting, got a new sponsor and tried again. Sure enough, the same thing happened. After another week of drinking, he was back to try again. This happened 5 or six times over about a year. He never lost his desire. New sponsor, new step one, new try. His next sponsor went every day to meetings with him and after about 3 to 4 weeks saw him fidgeting in his chair and began talking to him about it. It took them 2 more days to find the problem. The chairs were uncomfortable, only slightly, but enough to distract and conflate the two issues. They went and bought a seat cushion for him, and he has been sober ever since.
Accessibilities committee meets the first Saturday of every month, 10:00 AM at the Intergroup office and bookstore. 4116 Lamson Ave, Spring Hill. The meeting may also be attended by Zoom. Check the events calander for Zoom meeting details.