Why A.A.s Carry the Message Behind the Walls
Many A.A. members are unaware of the important work being carried out by corrections committees. To those involved, however, corrections work is an opportunity to carry the A.A. message to the confined alcoholic who wants to live sober, one day at a time. Through a corrections committee working with corrections personnel, alcoholics are reached who might never otherwise find the A.A. program.
An active corrections committee is a vital link to prisons and jails, providing professionals and other workers in correctional facilities with information about A.A., literature, and guidelines for setting up A.A. groups on the inside.
A.A. World Service production of A.A. At work in correctional facilities:
If you are interested in Service work with corrections, Please contact Debbie Q. ([email protected]) Debbie will handle setting up the orientation and getting your badge. Debbie has asked that you do not contact the Sheriffs office your self but call her instead with any questions, needs or concerns. Below are instructions for the application process with Hernando County Sheriffs Office.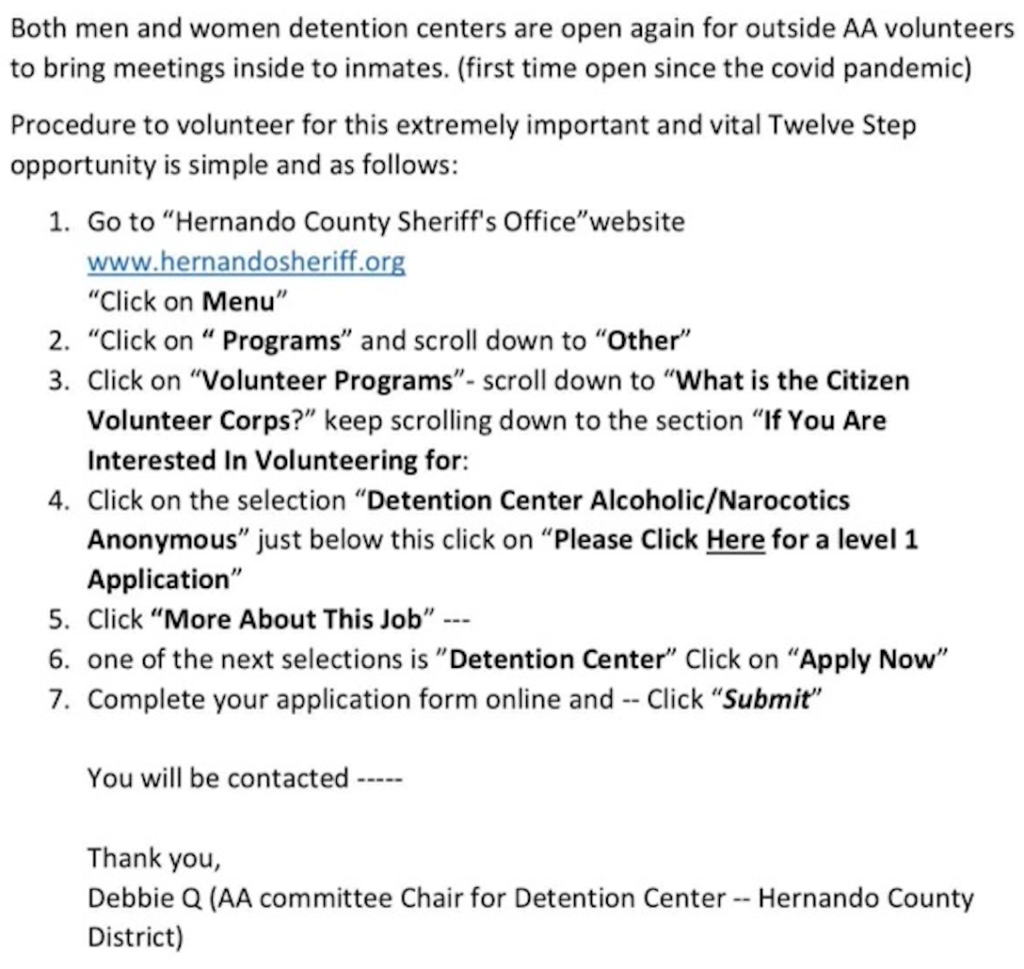 Click here to visit The Hernando County Sheriff's Office website: www.hernandosheriff.org
This workbook is service material, reflecting A.A. experience shared at the General Service Office. A.A. workbooks are compiled from the practical experience of A.A. members in the various service areas. They also reflect guidance given through the Twelve Traditions and the General Service Conference (U.S. & Canada).